Environmental control trailer
The project involved the development and manufacture of a monocoque trailer box in GRP sandwich structure. Autonomous operation with battery power was required so a front 45° surface was specified to equip photo-voltaic panels. The doors should be integrated into the body for better aerodynamics. The team worked on:

- Industrialization Engineering,
- 3d modelling for mould design,
- Wood female mould with doors and entrances supplements,
- Production of the box trailer sandwich structure.

The sandwich structure of the laminates were made with GRP skins and 30 mm. polyurethane foam core. For better weather resistance was decided to assemble on aluminium trailer structure.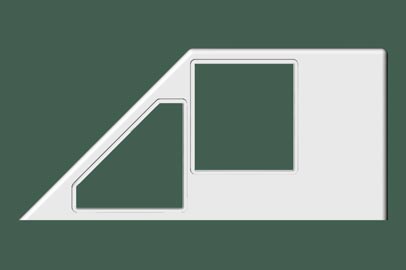 3d model (left view)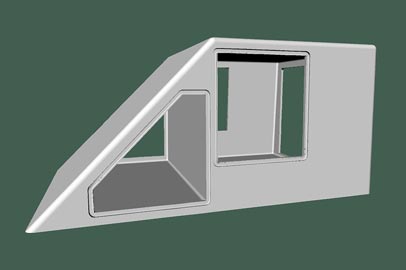 3d model (front left view)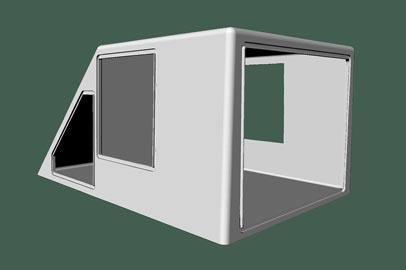 3d model (rear left view)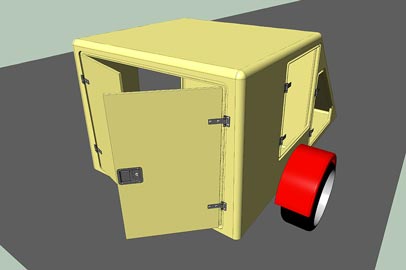 3d model (colour test)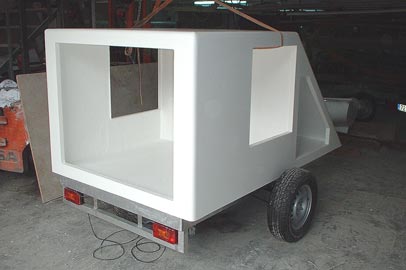 Suspended on trailer structure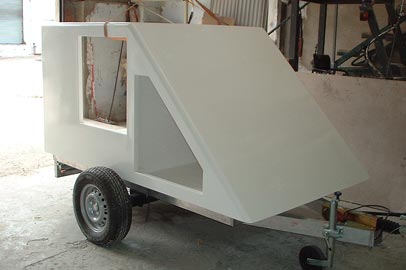 Trailer box (front right view)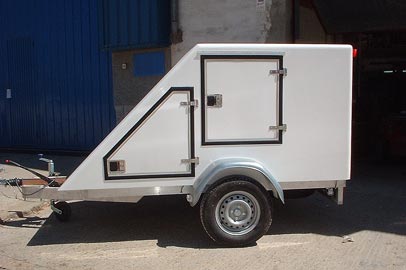 Trailer ready (left view)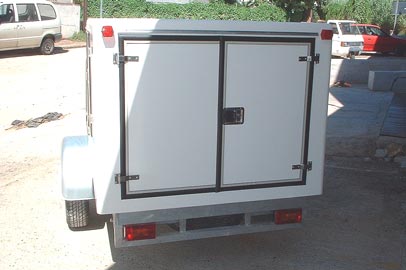 Trailer ready (rear view)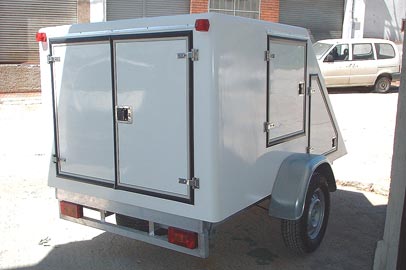 Trailer ready (rear right view)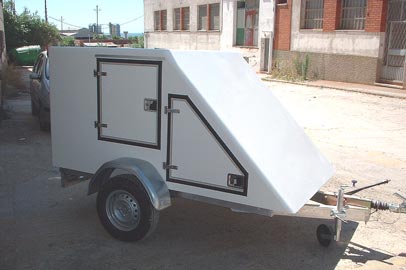 Trailer ready (front right view)